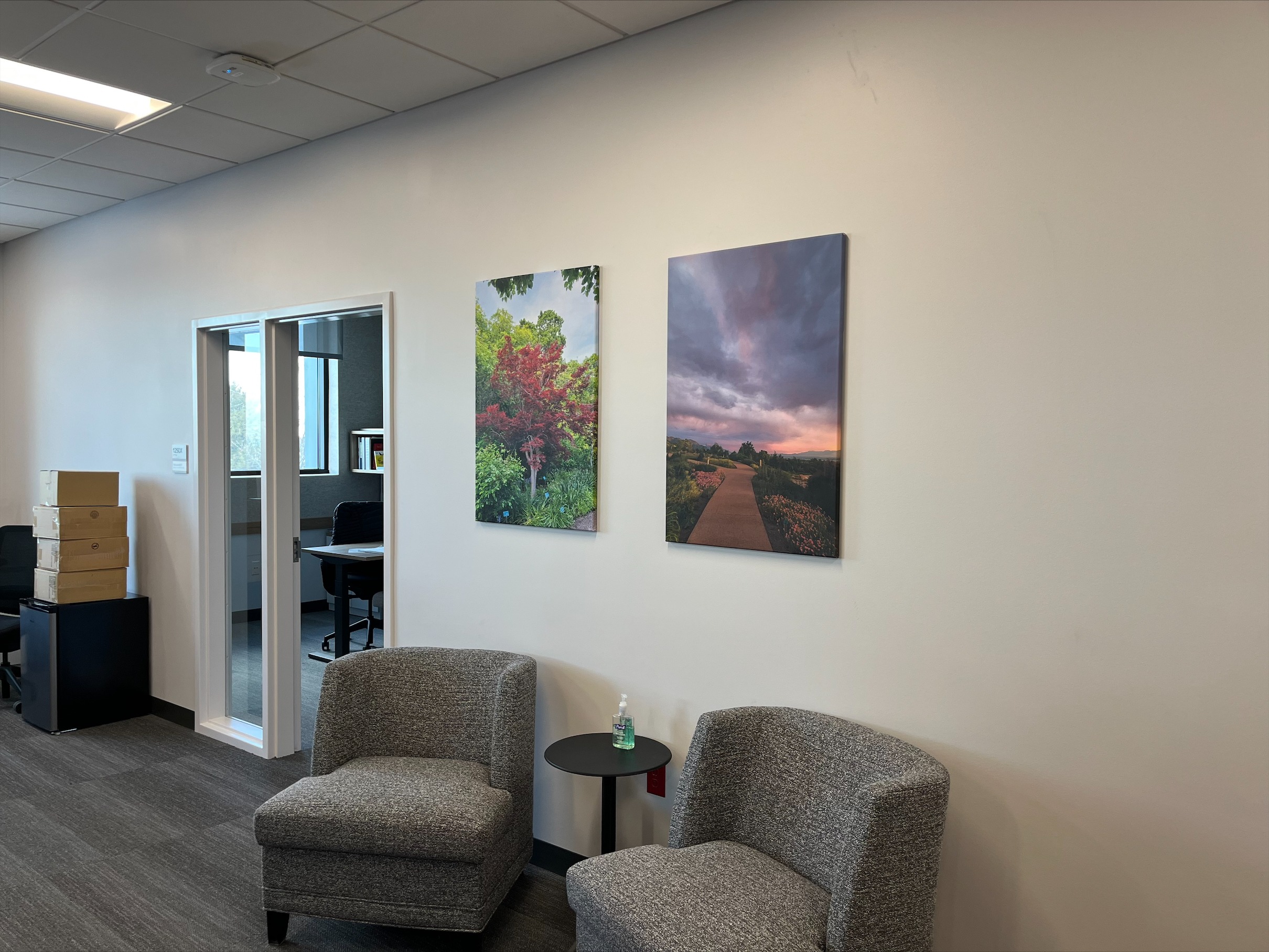 The Department of Public Safety knew that bringing nature photography into their new space was one of the easiest ways to elevate employee well-being. Since we live in such a beautiful space, the wellness team decided to collect nature photo submissions and let the department vote on their favorites.
There were nearly 100 submissions of photographs of nature taken by team members to help add some color and bring the outdoors inside. The team voted for their favorites and six images were selected, printed, and now decorate the walls of the new Public Safety Building.
Interested in applying for a seed grant for your team or workspace, apply here.